Download - Bible App
"Back to I AM"
Paul Welk has completed an updated English and German translation of the ancient Hebrew and Greek Scriptures. It is available on his website in both print and audio formats. https://backtoiam.wordpress.com/
Paul is a graduate of Concordia Theological Seminary and a former pastor of our congregation. His website also features other devotional material and Bible study aides.
Picture Bible Calendar
Here's a useful tool to help you develop the discipline of daily Bible reading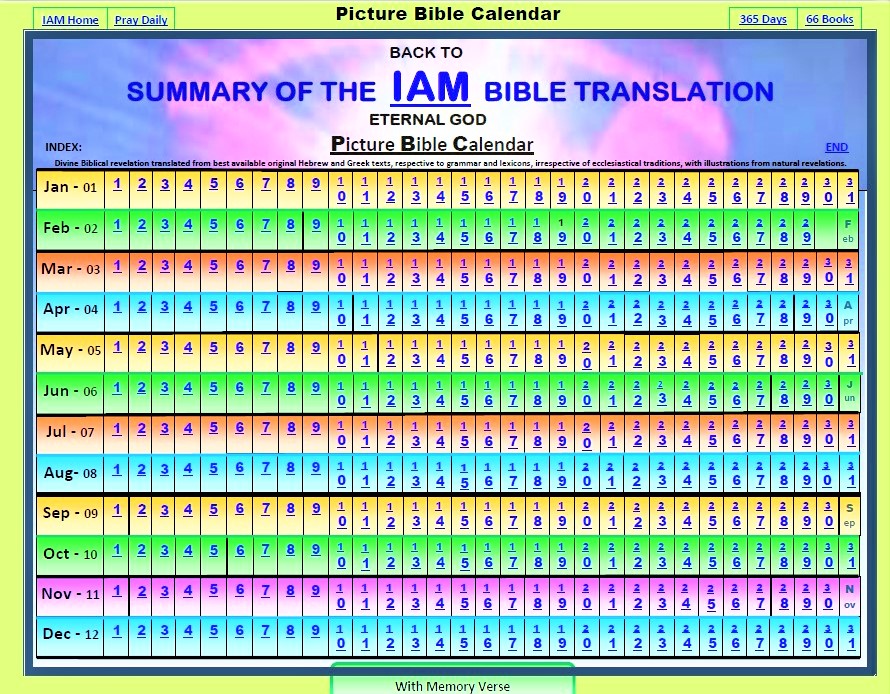 Another free Bible on your phone, tablet, and computer
YouVersion is a simple, ad-free Bible that brings God's Word into your daily life.
And for the younger members of the family ...
YouVersion Bible App for Kids