Calendar - Worship Services

Sunday Worship Service - 10:30 am
Our "blended" worship style includes elements of traditional Lutheran worship along with both hymns and more contemporary music. Childcare is available for young children during the sermon. All of our services are Integrated Family Services. This means children generally remain with their families throughout the service. Children are encouraged to take on special roles in the service and often present the songs and memory work they have learned in Sunday School. Crafts and other special activities are provided every week for the children to work on in their pews during the sermon.
Holy Cross Lutheran Preaching Station in Hope, BC
On the second and last Sunday of each month the members and friends of Holy Cross Preaching Station gather at 2:30 pm in the Board Room of Fraser Canyon Hospital for a Service of Holy Communion. They are joined by some of the residents of the extended care unit as our congregation reaches out in love to these special seniors. For more information contact our local representative Linda Vandermeulen at 604-869-2073
Advent and Christmas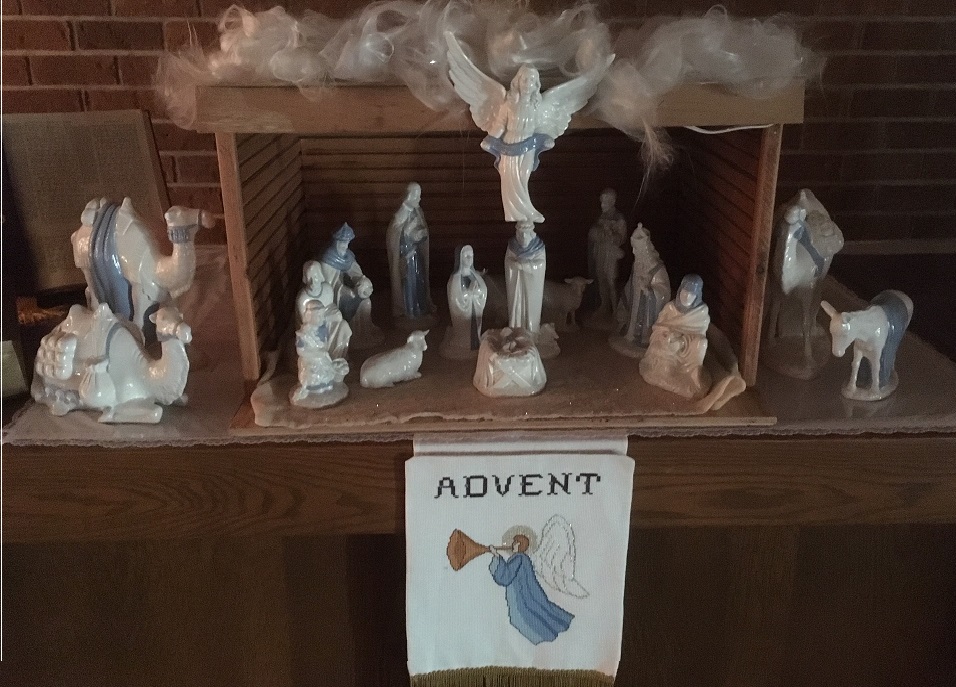 Advent is the season just before Christmas. Its a time when we prepare our hearts and minds for the coming of the Christ Child. There is no better time to teach children (and adults!) about God's unconditional love. On Wednesday evenings in December we will gather at 5:30 pm for a Servant Event, a family-friendly project designed to show God's love in our neighborhood. The servant events will be followed by a potluck supper at 6:00 pm and an Advent worship service at 6:30 pm
Advent Servant Events
Wednesday, December 5 - Christmas stockings for the children served by Ruth and Naomi's Street Ministry through their Family Feast dinners and other family programs. We are collecting small toys, warm toques and gloves for children and young teens.
Wednesday, December 12 - We are packing up plates of your Christmas baking to share a little love with some special seniors in our community and our neighbors at The Village supportive housing facility next door. Please no nuts in your baking.
Wednesday, December 19 - Warm feet for the street! We will be supporting the work of Cyrus Center Youth Shelter and outreach program by collecting toques, warm socks and gloves which the Centre will distribute throughout the winter to youth in need.
Children's Christmas Play - December 23
the children of our Sunday School are working hard to prepare a special Christmas play for Sunday, December 23 during our 10:30 am worship service. This special service will be followed by a Christmas potluck lunch and special activities for the children. Guests need not bring food for the lunch ... just come and be our guest. We will be delighted to welcome you!
December 24, Christmas Eve
Our traditional Christmas Eve candlelight service will begin at 6:00 pm so families with small children will find it easier to participate. We will sing all your favorite Christmas carols as we focus on God's greatest gift of love, Jesus Christ. And of course there will be special treats for the children and the singing of Silent Night by candlelight.
December 25, Christmas Day
There will be a Carol Service with Holy Communion beginning at 10:30 am.