Calendar - Worship Services

Sunday Worship Service Times
Sunday 8:45 am: Classic Praise
A traditional Lutheran liturgical service with hymns and sung liturgy from the Lutheran Service Book.
Adult Bible Study between the services
Sunday 10:45 am: Praise!
A variety of musical instruments accompany a range of musical styles in this more contemporary Lutheran worship service. Sunday School and nursery care are available during the sermon time at this service.
Holy Cross Lutheran Preaching Station in Hope, BC
On the second and last Sunday of each month the members and friends of Holy Cross Preaching Station gather at 2:30 pm in the Board Room of Fraser Canyon Hospital for a Service of Holy Communion. They are joined by some of the residents of the extended care unit as our congregation reaches out in love to these special seniors. For more information contact our local representative Linda Vandermeulen at 604-869-2073
Advent Midweek Program - Wed. Dec 6, 13 and 20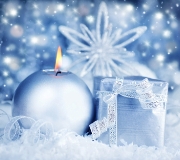 During Advent we prepare our hearts and minds for the coming of our Lord Jesus Christ - looking back to His coming to us as the babe of Bethlehem and looking forward to His coming again at the end of time. On Wednesday evenings in December we will gather at 5:00 pm for a Servant Event followed by a meal at 5:30 pm and an Advent Evening Service.
Advent Servant Events
On Wednesday December 6 we will begin with the Great Christmas Cookie Caper. We will be preparing plates of your Christmas baking for some special friends in our congregation and for our neighbors at The Village housing complex. Potluck Supper and Advent service to follow the Servant Event.
On December 13 we will prepare children's Christmas stockings for families who attend the programs and family meals at Ruth and Naomi's street mission. We are now collecting small children's toys (small enough to fit inside a Christmas stocking), candy and gloves/hats etc. Soup 'n Bun Supper and Advent service to follow the Servant Event.
On December 20 we will be collecting men's and women's warm socks which will be distributed through agencies such as Ruth and Naomi's and Cyrus Center. Please bring heavy, wool-type socks as they are more absorbent in nasty weather. Potluck Supper and Advent service to follow the Servant Event.
Children's stocking stuffers and adult socks may be brought to the church at any time.
Christmas Eve Candlelight Service - Sunday, December 24 at 6:00 pm
Christmas Day Carol Service - Monday, December 25 at 10:00 am