Calendar - Education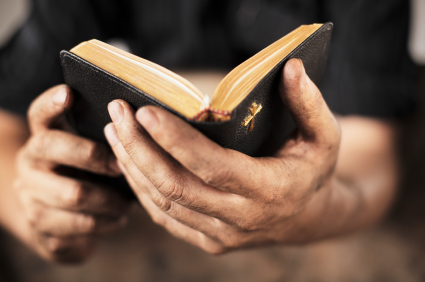 Christian Education is not just for children. We believe that learning about God is a lifetime education so we provide many opportunities for young and old alike to gather and study God's Word and apply it to their lives.
We have Sunday School for the young ones, and many Bible study groups that meet throughout the week . New participants are always welcome.
Sunday School - during Praise! Worship Service (Sept - June)
This program is offered during the 10:45 am worship service for children age 3 to Grade 6. Children join their parents for the start of the service and then are dismissed to their own age-appropriate program after the Pastor's Children's Message. Bible stories, songs, crafts and special activities help to lead Jesus' precious children to a better understanding of their Lord and Savior. From July 2-September 3 our dedicated Sunday School teachers are taking a well deserved break. During this time we will expand our Nursery program to offer child care during the sermon for children up to 5 years of age. There will also be special projects for the children to work on in their pews during the sermon.
for the little ones ...
A nursery is provided during the sermon for children under three years of age. Bring your little ones to the Nursery after the Children's Message. Children are picked up by their parents in time to accompany them to Holy Communion. Please ask an usher if you need directions to the Nursery.
For parents who prefer to keep their young children with them in the pew there are activity bags with crayons and quiet toys for young children available from the rack near the back of the church. Coloring sheets and crayons are also available. Ask the ushers if you need assistance finding this area. Help yourself to a bag, enjoy the contents and then return the bag to the hanger at the end of the service.
There is also a Parents Room located at the back of the worship area. This room has soundproof one-way glass and a sound system so that parents can still watch and hear the worship service. The nursery is available throughout the summer months.
Faith Foundations (Youth)
Faith Foundations confirmation classes are held every second Monday during the school year so young people from Grade 7 up can explore the basics of the Christian faith and work on developing the skills they need to navigate life as a Christian. Faith Foundations is a requirement for young people wanting to become confirmed members of the congregation. Faith Foundations confirmation classes are held every second Monday from 7:30-9:00 pm during the school year. To register or confirm class dates please contact the church office. Confirmation class will resume in September/

Bible Studies for Adults
The door is always open for new people to join any of these classes. If you need more information please contact the church office.
Sunday Morning
9:45 am Bible study led by Pastor Lunderby between the two Sunday morning worship services. Study resumes September 10.
9:30 am Young Adults (and Friends) Study - Understanding Islam. This group is exploring the similarities and differences between Christianity and Islam. How do Christians respectfully witness and minister to their Muslim friends and neighbors?
Midweek Studies
For the Ladies ...
Wednesday 9:30 am - meets in a member's home. Contact the church office for location. Study resumes in September 20.
Thursday 10:00 am - meets at the church. New Topic: Our study of "The Gospel of Matthew" has just begun so this is an excellent time to join this group.
2nd Thursday of the month at 6:30 pm - The Lutheran Women's Missionary League gathers for a mission related Bible study and a very brief business meeting. All women and teen girls with a heart for missions are welcome to attend. Meetings resume September 14.
For the Guys ...
Saturday 9:00 am - Men's Breakfast and Bible Study (1st and 3rd Saturdays). Our men feed their bodies with a good breakfast and feed their souls with the Word of God. All men and teen boys are welcome. Study resumes September 16.
For Everyone ...
Thursday at 2:00 pm - Pastor Lunderby will lead a study entitled "The Journey from Unbelief to Faith" from Lutheran Hour Ministries. Study begins September 14.